Coastline (PDF)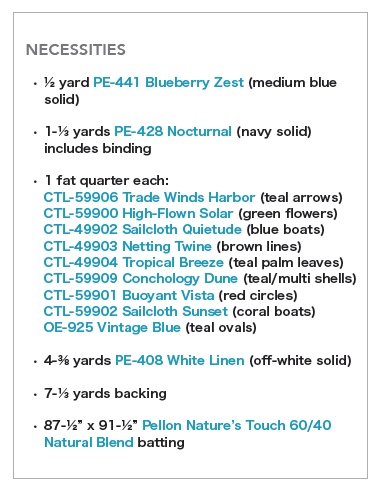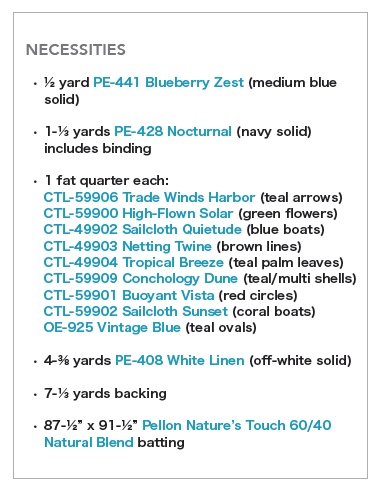 Coastline (PDF)
Make a splash with this graphic quilt. Great for beginners and fun to use a variety of colorful prints in this staggered design. Only a few seams to match when joining rows!
BASIC SKILLS NECESSARY Basic patchwork quilting knowledge. Rotary cutter and strip cutting. Sewing machine.
SIZING / FINISHED MEASUREMENTS 87-1/2" x 91-1/2"
You are purchasing a PDF download. This purchase is a digital product. Please check your inbox or spam folder of the email you provide as this site will send a download link for retrieving your purchase. Please note that once you click the link, you have 24 hours to download the product before the link expires.